[12/04/2018 11:39 AM]
ViFrU Admin:
Aloha m~k~ et al:
... design your own virtual studio / office space.
...have i lost you? are you stuck again? i know there is a lot of new info here and it is to open dialogue for real and not pseudo so called "social sites" that spy and exploit you:
(click on image to open)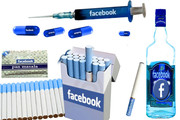 ...nothing is written in stone and we are using the Flock
http://flock.com/
app as a tool that to bridge the transition to the ViFrU in house study/work-space
...today we will set up a ViFrU Studio/office work-space template.. with it you will be able to interact with other ViFrU members / Student / Mentors
...this will be a model template draft that you will be able to change to your own specs later
...it will, have your own ViFrU phone, email address, webpage, domain, performance venue, storage (FTP) facility, virtual world development platform for simulation ...no limits
...there is no creative limit or fixed idea
...but in terms of mutual aid we would appreciate it if you could test drive it and for that we need you to to register on the Bulletin Board; that is the core data exchange base for ViFrU that we are developing not just for you, but for our other very talented and gifted dialogue partners, performers and thinkers.
...so that you can interact and use creative "play" in a safe and secure healing environment
...you mentioned you were having difficulty downloading Wickr
https://www.wickr.com/
...we will need that for our in house telephony, so try to connect with their tech support and get it connected on your PC or Mac?
Otherwise you can try to use Skype as a bridge or SkypeID:

heartcalm
...or specify what works for you, we have WhatsApp and others
...so in summation in terms of mutual aid we could use your assistance in test driving your virtual studio office at ViFrU ...hope to TTYS
...here is an 2D image of what it may look like and we will post the URL address so you can interact on ViFrU_BB :
...updated template image ...little better?
...cleaner lines, more efficient ...but no in feed from our talent department? ....
Our modest equivalent ...does not look as "pretty" but does the same thing: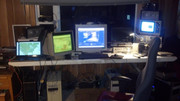 http://76.74.242.170/~virtu478/gk1/Index_180412.html
open the link above, it is a 2D demo of the g~k~ virtual office template draft to illustrate the basic principle of hyperlinks and hot-spots ...this action works in 3D as well as in Virtual Worlds ... when you open the URL link, notice that the cursor changes when you move it over the analogue monitor to the right of the image ...if you click on it, it will play a video. Likewise on another object, it could open an app, answer the phone, open a browser ...anything ...this is a very primitive rendering of the technological tool ...do not underestimate what it can do
...all the areas in the image can have hot spots i.e.: the phone, laptop, synthesizer cameras, drawing board, file cabinets and like Flock can be interactive
signing off now ...best to all.
...take it EZ, but take it ...in our dis-ease / addictions we had FEAR "Freak-out on Everything And Run" in recovery FEAR means "Face Everything And Recover" ..."take the gold and leave the rest."... keep in touch and do not let the workaholic media addict mode govern your experience ..breath ....let go and let the good orderly direction of the universe guide you in all things